Spavacandles loves using inkFrog to manage their eBay business and also runs a Shopify store connected to eBay via inkFrog:
"I have been selling now for about 6 years and honestly I can't work without inkFrog. It is the only way I keep things in order and I love how I can make my pages so unique to match all my products. I am able to express myself this way and show the Beadmarks I create. I have had the most incredible people write me because they don't know that often they get Pandora beads in their order. They can be worth up to 50.00 so it is a huge surprise for them and fun for me. My feedback and ratings keep me going because I am ill but I don't want to slow down ( your harder to hit). I sell Bath & Body but I am Spavacandles, I even write a note to have each person smile because there isn't enough of that in the world. I will say it is getting hard for me to keep up my sales were 106% higher this year so I don't sleep much but I would not know what to do if I didn't have inkFrog to help me get it there
Every person who orders from me gets a hand made beakmarl and everyone loves to get gifts! I make every one special for every order I just love making combinations for a beautiful gift set I carry a variety of products, many discontinued. Sets are gift wrapped in a beautiful white bag and bow. Then they are Gift Bagged with a gift card to match the product. It makes the whole perfect gift. This wrap works for any occasion & event. Easy gifting"
- Koren Delpopolo
Spavacandles has almost 700 active eBay listings and a beautiful eBay store: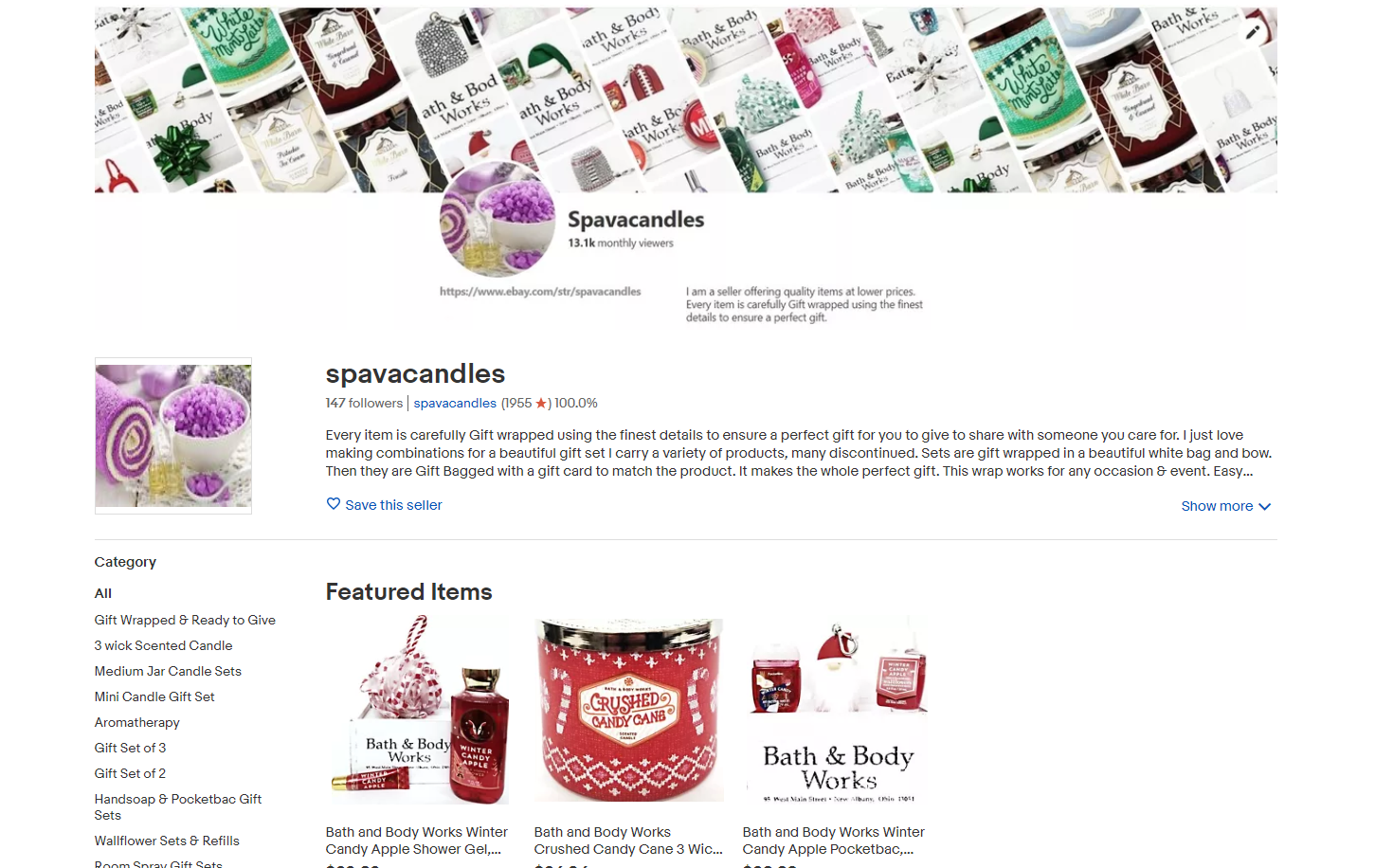 You can visit Spavacandles here:
Want tips + tricks?
Join the Newsletter