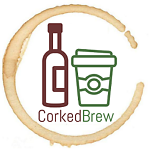 How long have you been selling on eBay and when did you start using inkFrog?
Selling on eBay since 7/6/2017. Stopped utilizing inkFrog's services earlier this year. After trying other services, we've decided to come back. No other application (even the eBay app on Shopify) compares to inkFrog's user friendliness and features.
How has inkFrog helped your business?
Streamlined the listing process and bulk edits.
You can visit Corked Brew here:
Want tips + tricks?
Join the Newsletter