Bricktastic Plastic came to inkFrog in 2018 and we were happy to build a professional eBay listing template for them using inkFrog Designer:
"Bricktastic Plastic has been selling second hand LEGO Products on eBay since early Feburary of 2018 and we started using inkFrog around July 2018. Inkfrog has helped our business by adding a professional element to the listing descriptions that is sorely lacking among most sellers listings descriptions, our descriptions now look theme appropriate and better communicate our brand and product offerings/services.
Most eBay listings often look unprofessional even when a template is being used, I find this is due to the poor layouts, images and themes these template companies and tools offer. Through inkFrog's professional templates our listings now actually look like they come from a professional website, and we are able to promote other aspects of our store in the form of visual images and cross promotional tools. The description area of any listing really is the next most important thing apart from the title and images, so spending some time to get that right is really important, and since eBay lacks proper tools to do this, inkFrog was the obvious choice!
Our store now makes much more sales, and our customers are now purchasing multiple mini figures products at once thanks to the addition of bright and colourful promotional images which can be displayed in a visual and easily understandable format rather, rather than a textual format as was preciously the case on our eBay listings."
- Damien Azzopardi
Bricktastic Plastic has over 1,200 Lego products and other collectibles listed on eBay: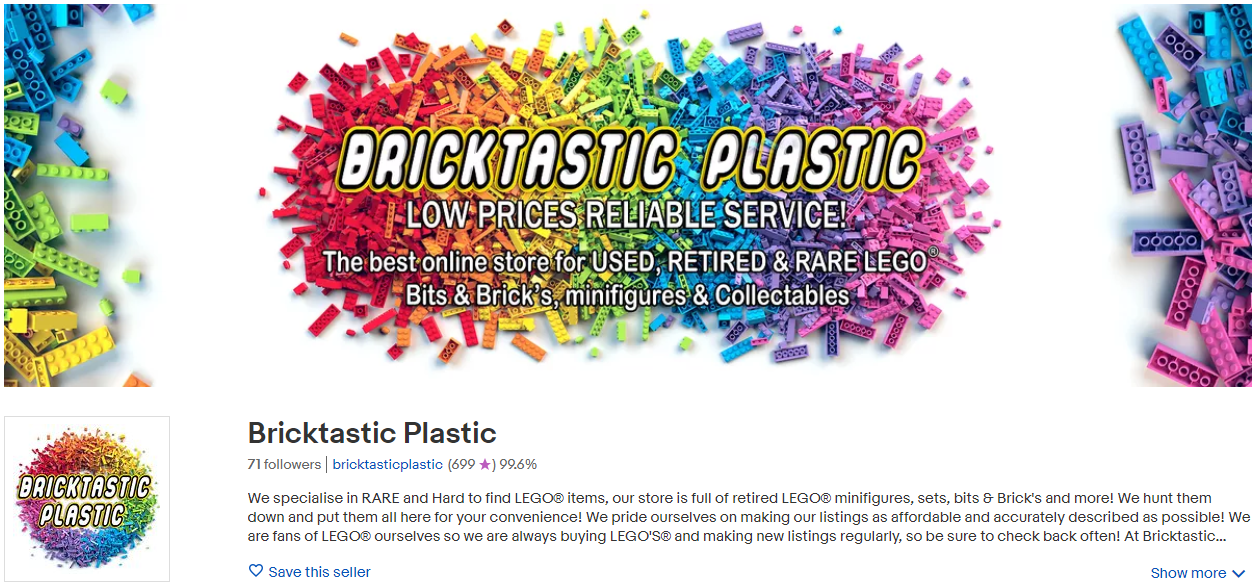 You can visit Bricktastic Plastic here:
Want tips + tricks?
Join the Newsletter