You're crushing it on eBay, successfully selling in at least one niche. Your products are hot! And you'd like to get them in front of more potential customers, so you're ready to expand to another sales channel. Amazon seems like the natural next step.
But how can you easily list your items there? The two sites are very different in terms of listing styles.

The River vs the Bay
Not to worry, it can be done! The first thing you need to do is to familiarize yourself with Amazon's rules for product detail pages, a.k.a. listings. The River's policies around formatting listings are detailed and fairly stringent — much more so than is the case on eBay, which is virtually the Wild West compared to Amazon.
The good news is that you may find that following Amazon's listing guidelines helps you to improve your listings on eBay.
For example, here's some sound advice from Amazon's Quick Start Style Guide that applies to eBay as well:
"The way you present your products influences a customer's decision to buy your product…Provide clear and concise product information in a consistent format to attract customers to your products."
Listing Amazon Style
Some types of products have special style guidelines, but most are covered by Amazon's helpful Quick Start Style Guide. It spells out exactly how to write and format your title (you'll have 200 characters on Amazon, including spaces, versus 80 on eBay) and your description. You can't use HTML, JavaScript, or other types of code in the latter, with the exception of HTML's line break tag.
Some more Amazon requirements with which eBay sellers will need to familiarize themselves:
No details about availability, price, or condition
No requests for customer reviews (feedback)
No reviews, quotes, or testimonials
Other Amazon guidelines will be second nature to experienced eBay sellers:
No contact information, including website URLs
No links to outside websites
No text or watermarks on photos
Every Picture Tells a Story
Speaking of photos, that's one area in which you may need to step up your game. Amazon wants product images to be at least 1000dpi on plain white backgrounds. In addition, your pictures should show only what's included in the listing, with the product occupying at least 80% of the image area. Colored backgrounds or lifestyle pics will garner your listing a quality alert from Amazon. It used to be the case that only the first photo needed to have a white background, but now all of them do.
As for the description, you should:
Highlight your product's top 5 features via bullet points, such as size; style; model number; color; and what the product does or for what it can be used
Include pertinent details such as dimensions, care instructions, and warranty information
Exclude information about you, your company, shipping, or promotional offers
One more caveat: Unless your product is Private Label, you cannot use your seller name as the brand or manufacturer.
Once you've listed your bullet points, the rest of your description should be written in complete sentences, with correct spelling and grammar. Use numbers for all numerals, and spell out units of measurement, such as inches.
The Good, the Bad, and the Better
Let's look at some examples. Can you see what's wrong with the Product Details page below?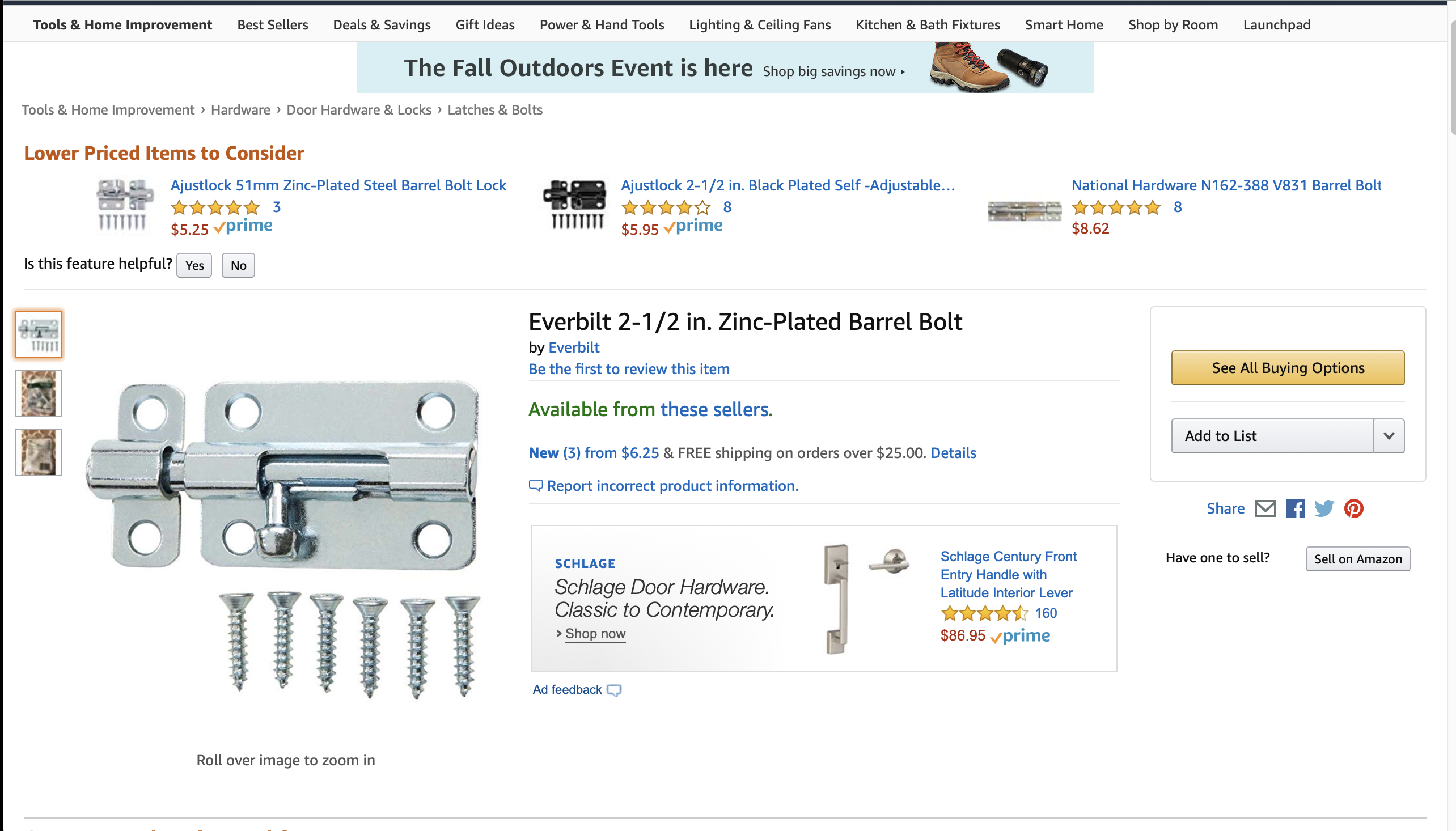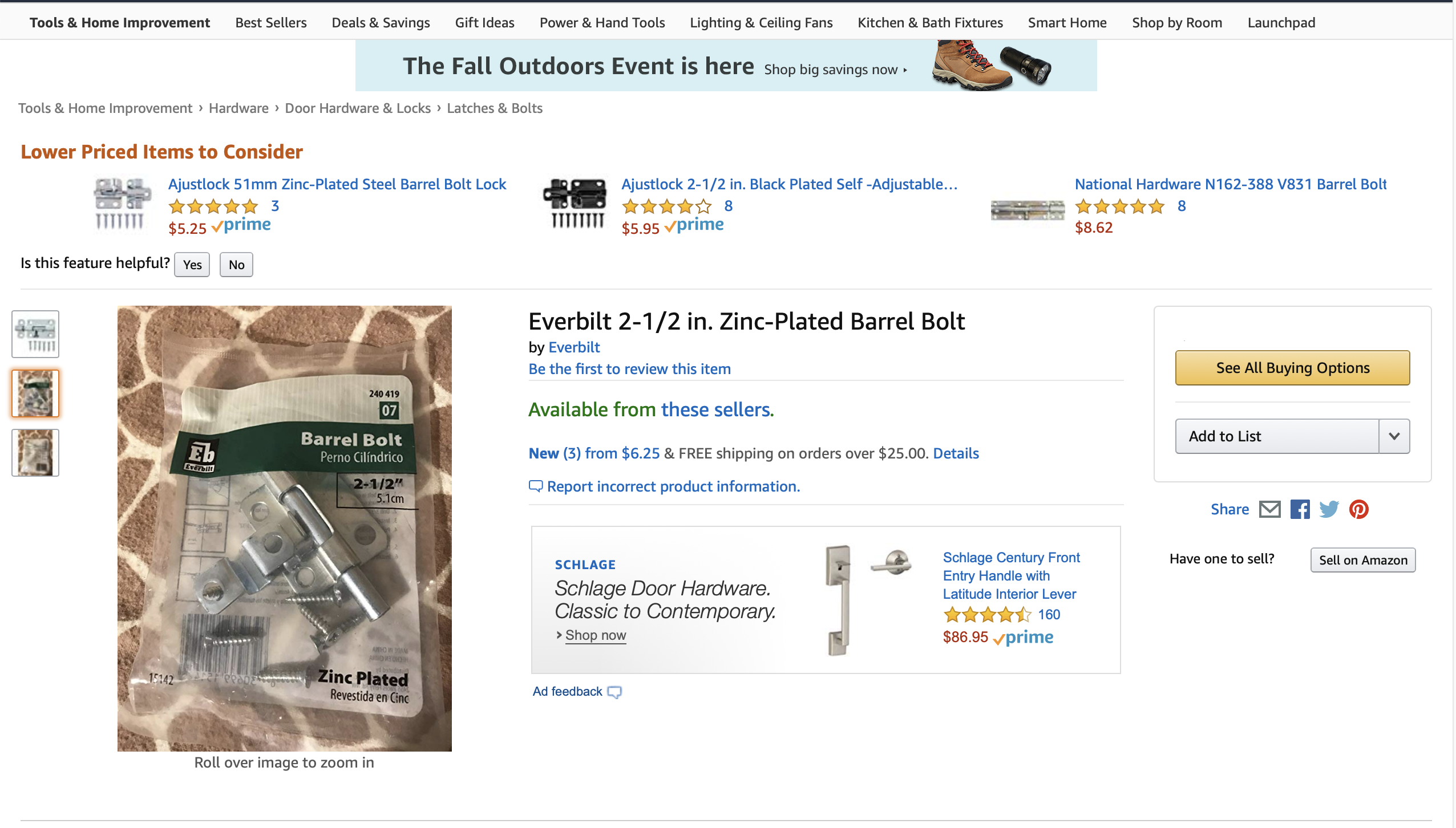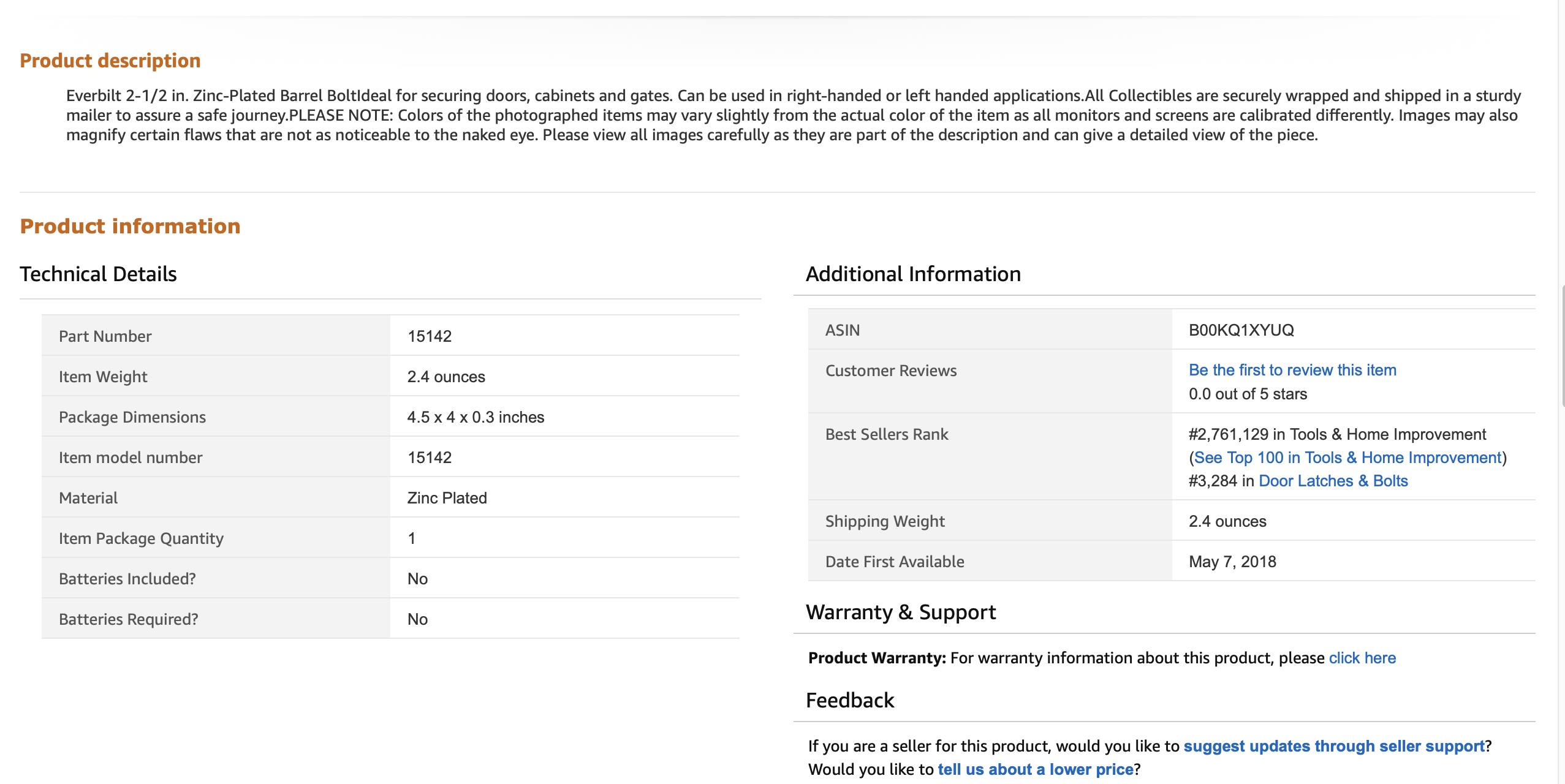 There are 3 problems:
No bullet points highlighting the product's 5 key features
1st photo has an Amazon-approved white background; 2nd and 3rd have colored backgrounds (which used to be allowed, but that changed this year)
Description has typographical errors and includes company-specific information
Now take a look at this Product Details page for a similar item: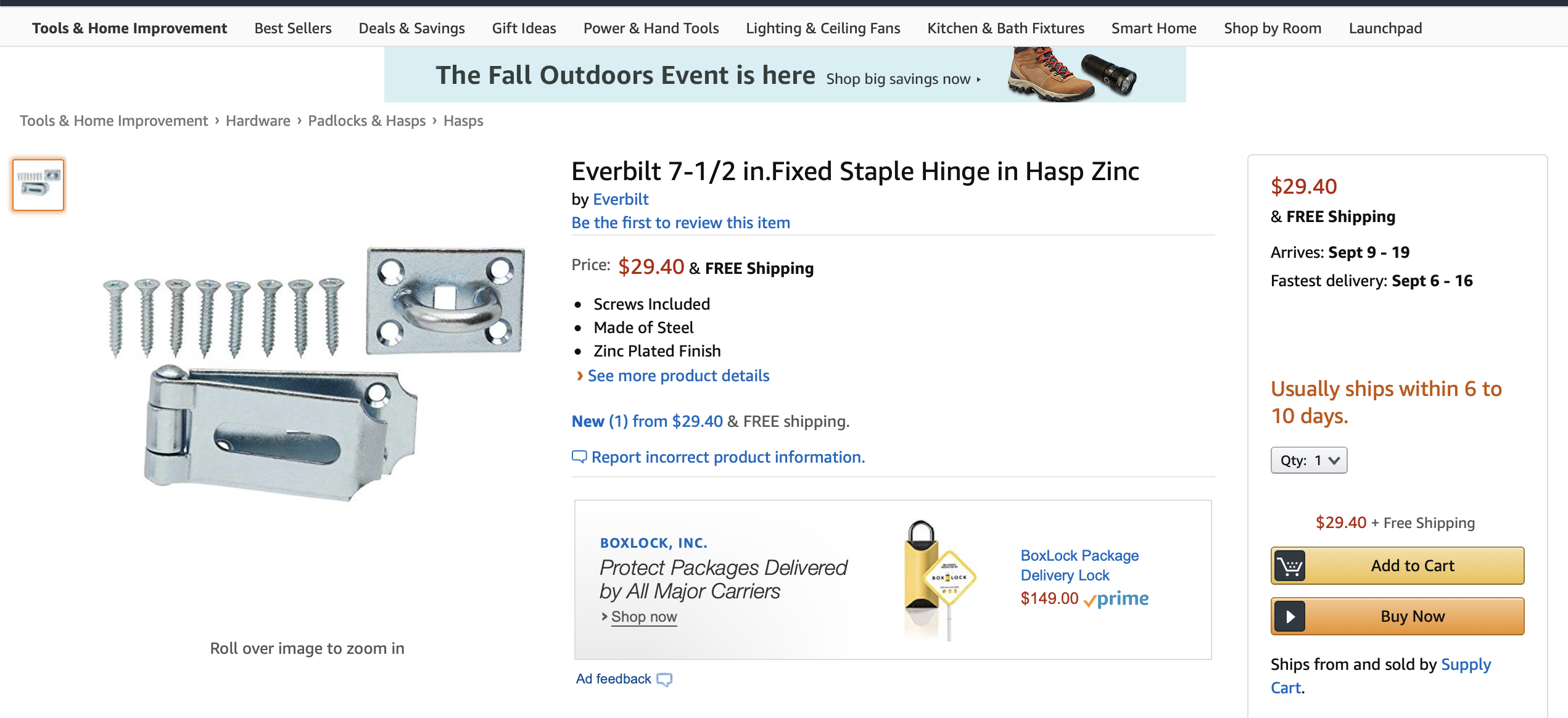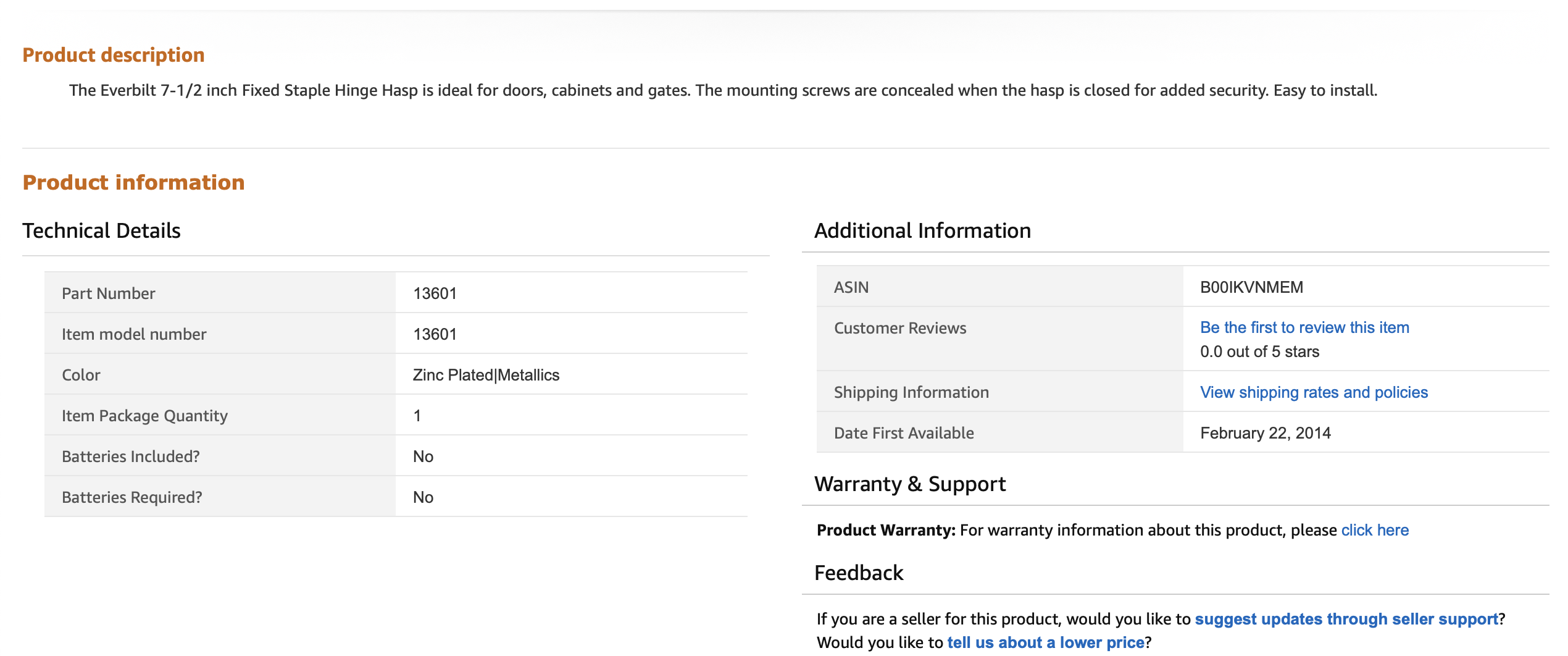 As per Amazon's Style Guide, bullet points at the top of the description highlight the product's most important features; the product image has a white background; and the descriptive verbiage is grammatically correct and to the point.
The listing below is better yet, because it includes more details about the product and how it works as well as more product images (plus it earns bonus points for being funny, although that's easier to do with this product than with the 2 hardware products above). Because this product is in Amazon's Brand Registry, its listing is permitted to include a video along with its images: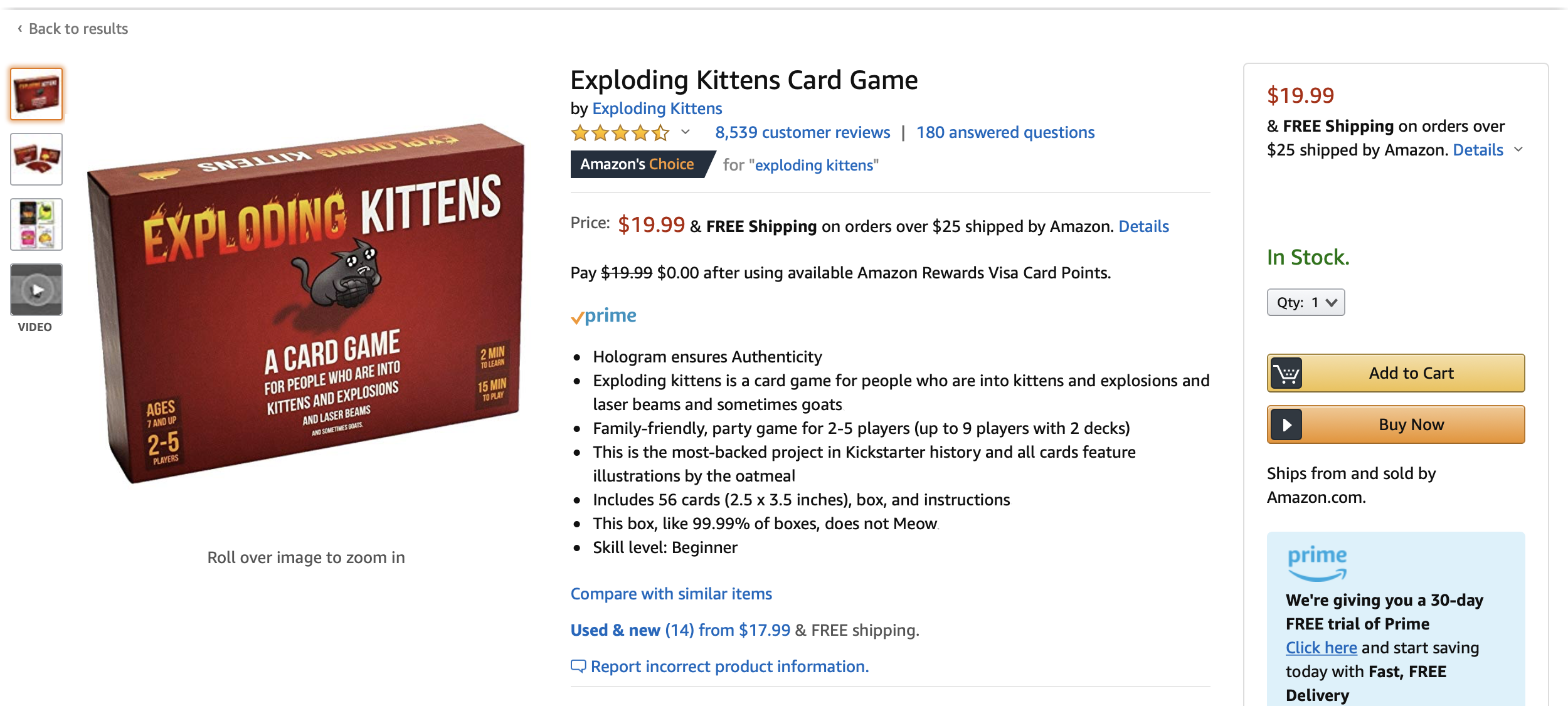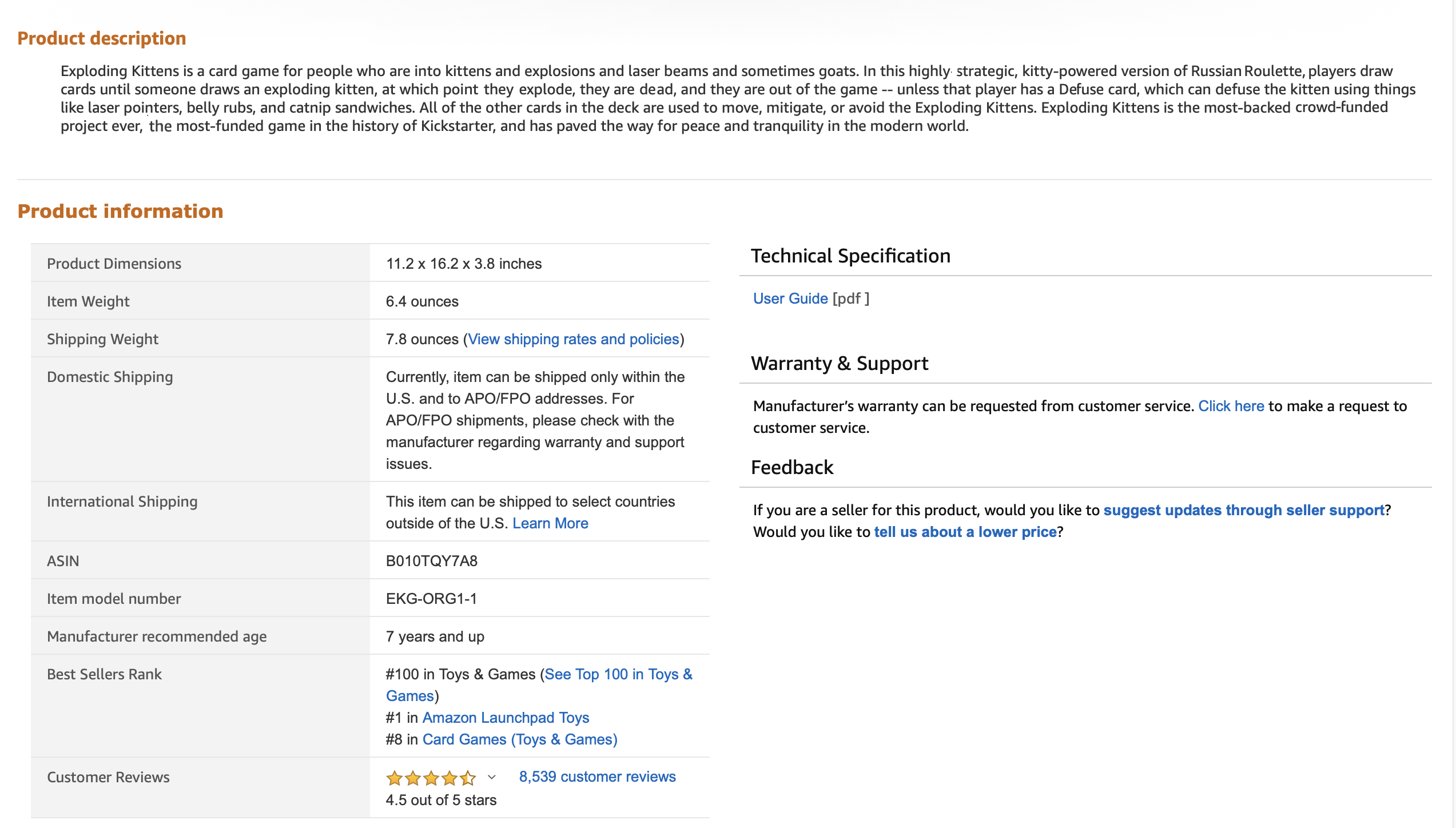 Good News for Good Sellers
If you're following eBay's best practices in your listings there, you should have little to no trouble onboarding them to Amazon pretty much as is.
inkFrog makes it super easy to create an Amazon-friendly eBay listing. Just click on "Create new listing" and use the Rich Text Editor to make an unordered list of your bulleted product highlights; then add any further necessary verbiage describing your product and its features. Don't use tables or other special formatting. Keep it simple, clear, and concise.
Next, fill in your item's product identifier (e.g., UPC, MPN, or ISBN), if it has one, and upload your photos.
Once your eBay listing is live on Amazon, inkFrog will automatically sync up your eBay and Amazon listings and sales every 15 minutes, making inventory management easy and preventing you from overselling.
And if you're branching into multi-channel selling the other way 'round — expanding your ecommerce business from Amazon onto eBay — inkFrog can import and download your Amazon listings with just a few clicks, then help you create eBay listings for your entire Amazon inventory in seconds. You can even upload those listings across multiple eBay accounts.
It's a wise seller whose ecommerce business doesn't depend upon a single sales outlet. If you haven't gone multi-channel yet, maybe it's time to consider it.
Want tips + tricks?
Join the Newsletter