If you own a Shopify store, you already know how difficult it is to keep up with the increasing competition. It isn't just getting difficult to reach out to more shoppers and acquire customers, but also keep the existing ones engaged with your brand.
Now listing your products on eBay and Amazon with inkFrog helps you reach wider markets and drive more sales for your Shopify store.
You can try social media, email marketing, retargeting and remarketing to keep these customers and subscribers engaged. But that's exactly what every other Shopify store out there is doing too.
So how do you ensure that the product you're promoting gets seen amidst the noise?
What are web push notifications?
Web push notifications are messages that a web app or a website can send to their subscribers and customers, whether or not they are on the Shopify store at the time. When it comes to their nature, they are pretty much similar to how mobile apps send push notifications. They delivered straight to the subscriber's screen - desktop or mobile.
Here's how they appear on the desktop: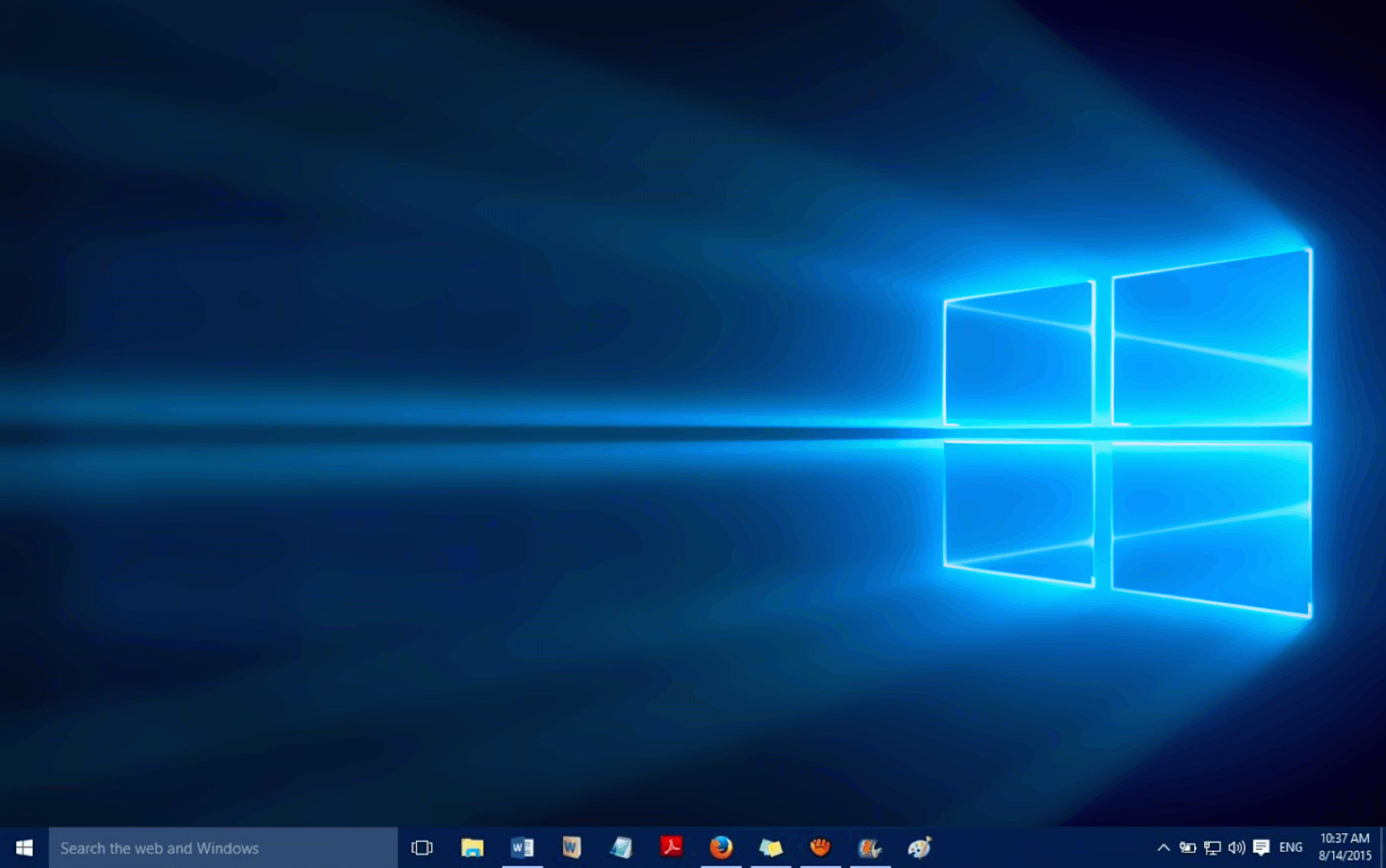 By reaching out to your audience at the right time, with the right message, via the channel that they are already the most active on - web push notifications.
And here's how they show up on mobile devices: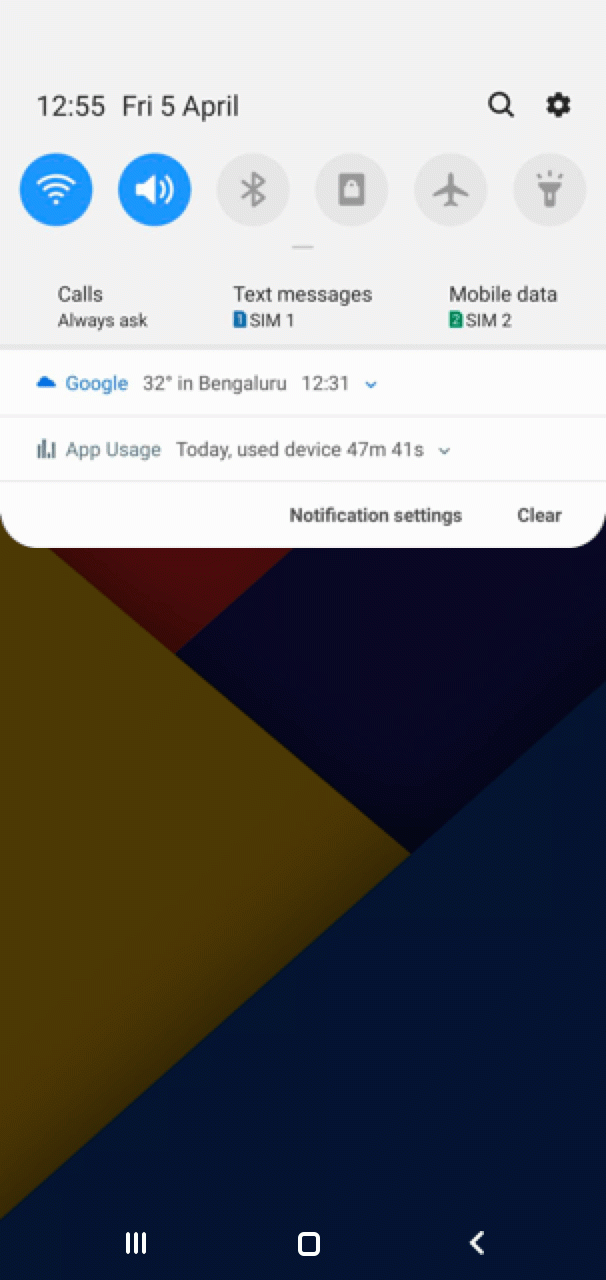 While their instantaneous nature has been proven to get higher engagement, it is important to strategize your web push notification campaigns well - especially when you're promoting new products.
So we dug into a few strategies that the top-grossing stores use to bring their new products into the limelight with web push notifications.
Web push notification campaigns to promote new products
1. Product launch
If you're launching a new product on your Shopify store sometime soon, use web push notifications to build word around it. Keep your customers and subscribers engaged with sneak peeks into what's coming.
You could release information about one feature at a time until the product finally hits the store!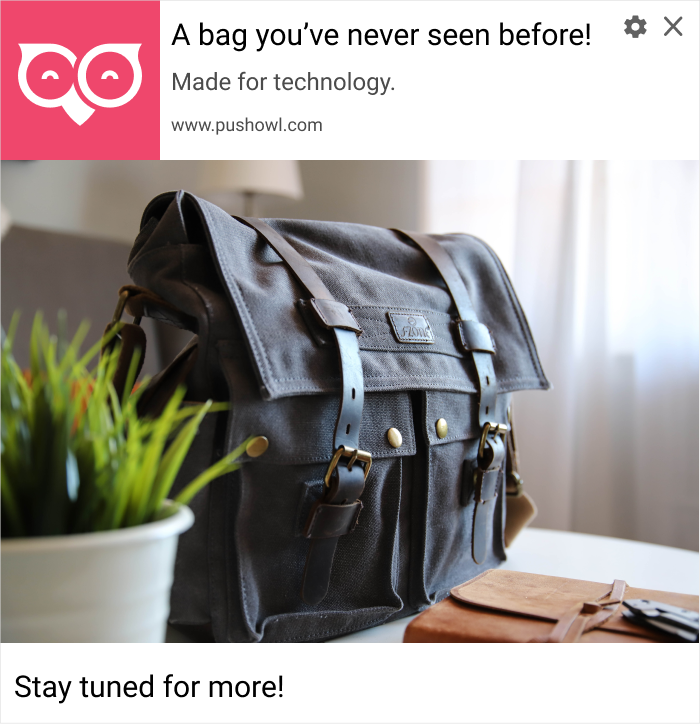 2. Promotional deal
Once the product hits the store, it is important to ensure that is brought to the shopper's attention. Now you could wait for them to open the email you sent them or discover the social media post you just made.
But we recommend sending them a quick web push notification. Clubbing your launch message with a special deal or discount is a sure shot way of getting more sales for your new product.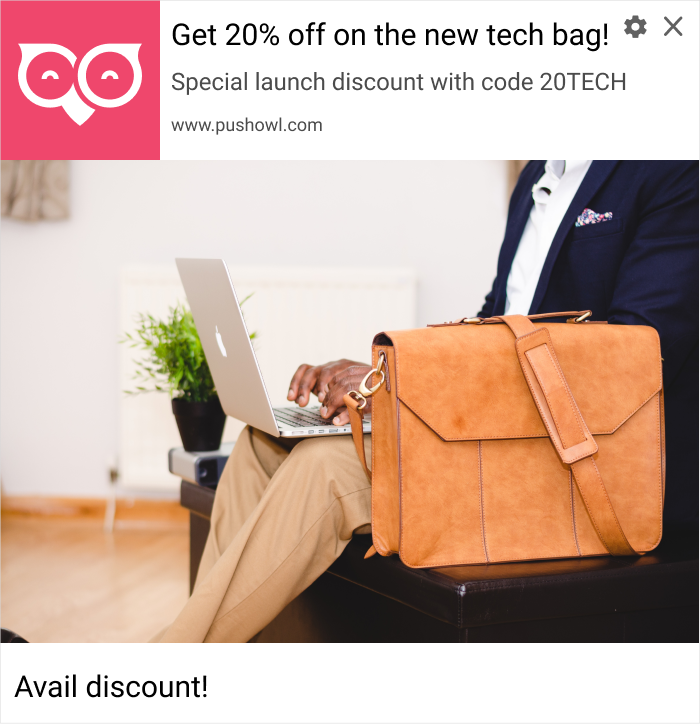 3. Product hacks
The modern shopper wants to be able to make informed purchases. That's why they take their time doing research when it comes to new products.
Now you can shorten this sales cycle by using web push notifications to share advise, how-tos and hacks about the new product. Make it a point to share content that helps your customers make the most out of the new range.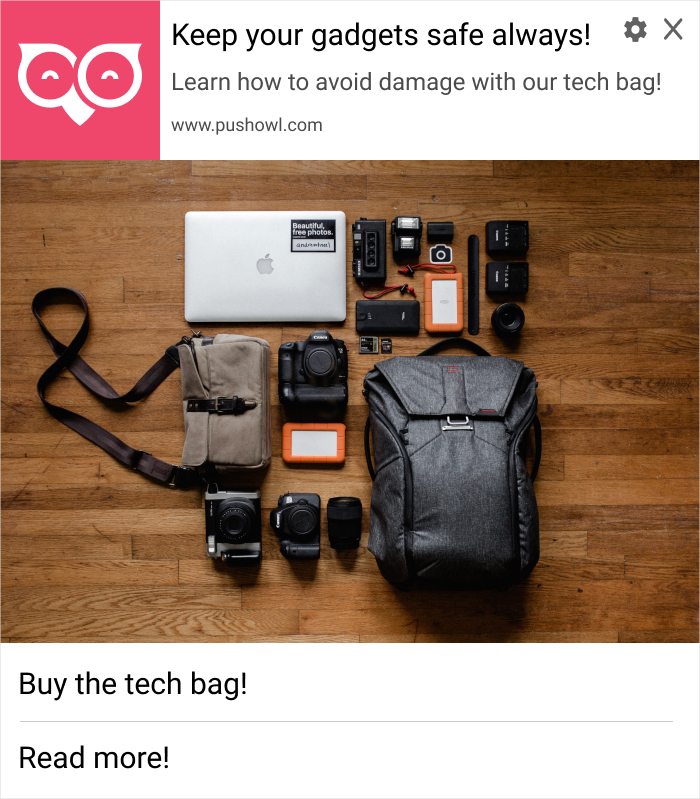 4. Social media engagement
You're already making posts about the new product on social media. Instead of just boosting the reach of those posts with paid campaigns, you can also use web push notifications to increase engagement.
Once you start getting engagement on your social media post, you can use the data to set up retargeting campaigns. These campaigns can be used to promote the new product to those who have shown interest in the new product's post and drive them to make a purchase.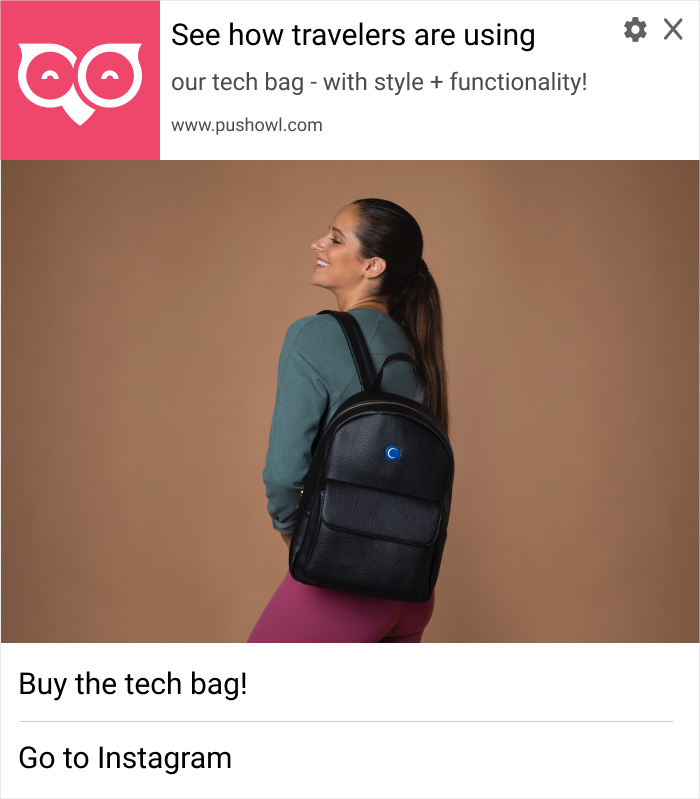 5. Cross-selling
Based on the purchases a customer has made from your store, recommend your new product to them with web push notifications. But remember to remind them quickly of the last purchase they made and how this new product adds more value to the same.
Pretty much similar to how you buy a pair of jeans and the salesperson then recommends you pick a t-shirt from their latest range. Doing this also helps the shopper visualize new products better.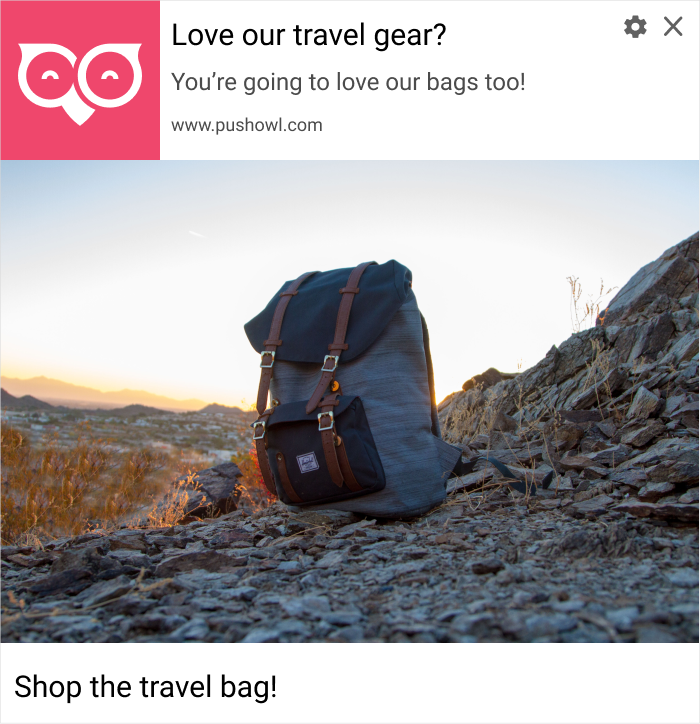 6. Product availability
The above-mentioned campaigns all focus on bringing attention to your new product - its features, its pricing and how it can be used. Now it's time to also let the shoppers know of your product's availability!
Use web push notifications to let them know that your products are available on eBay and Amazon as well.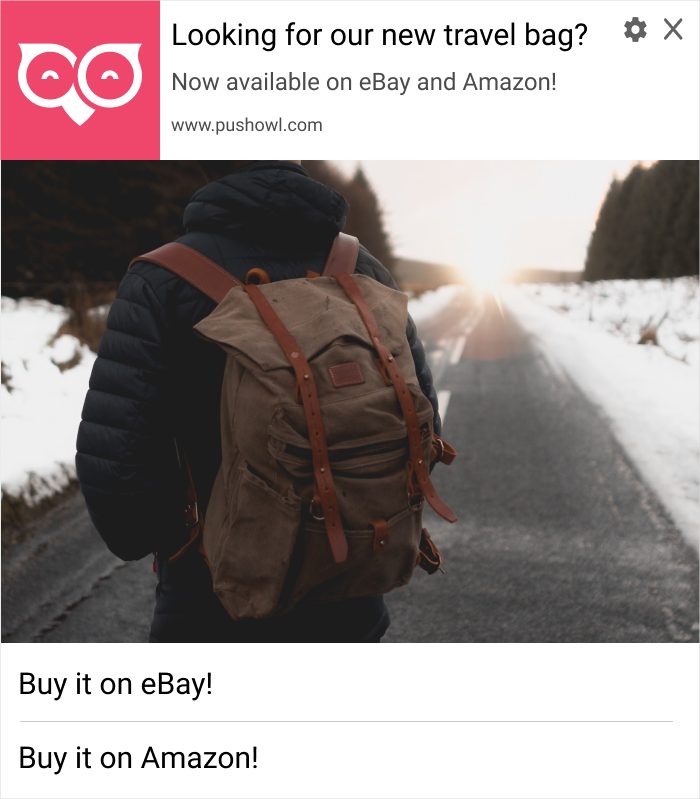 Driving more sales for your new products
Getting started with web push notifications is easy.
With Shopify Apps like PushOwl, it only takes a few minutes to set up a web push notification campaign for your store. With ready-to-use push notification templates for various goals and smart automation, all you need to focus on is crafting an interesting message that a subscriber cannot unsee.
But just as you monitor other marketing channels while promoting your new product, remember to closely monitor how your subscribers and customers interact with web push campaigns. You want to make sure that your message remains relevant at all times and is getting the right amount of engagement you need to drive more sales.
After all, there is no one-size-fits-all approach with web push notifications. You just need to understand what can hype your shoppers about a new product and then leverage the data to craft high-converting campaigns.
Have you used web push notifications for your Shopify store? We'd love to know how you use them to promote new products to subscribers.
Author bio
Vanhishikha Bhargava is a content marketer at PushOwl, an eCommerce web push notification provider for Shopify stores. She can mostly be found digging out growth tactics for online retailers. You can follow her blogs here or talk to her on Twitter.
Want tips + tricks?
Join the Newsletter